02–
Corporate CMS Website
At Key Aviation Solutions, we are ever devoted to improving, enhancing, and making airport management a hassle-free and efficient process. We believe in constant evolution and persistent innovation, and that is why we keep a tab on ever changing demands and requirements of aviation industry, so as to adapt and respond quickly to changes and deliver better solutions.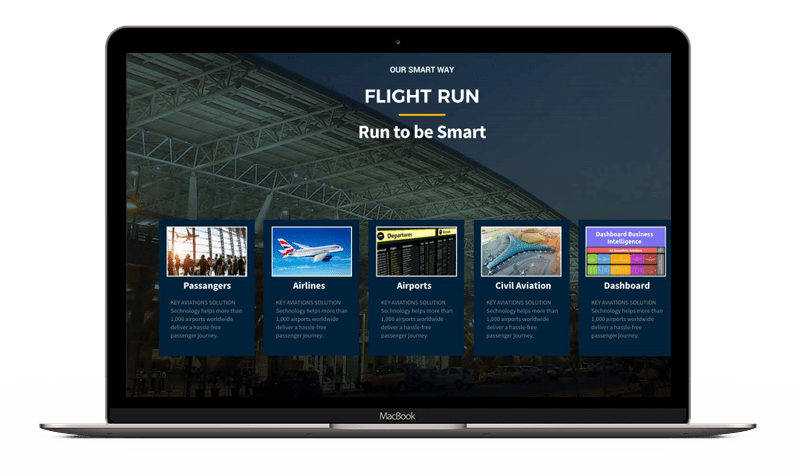 03–
Project Scope
Specializing in digital strategy, KDA is glad to have assisted Key Aviation Solutions to build a website that reflects their mission of providing smart solutions in the Aviation industry.
Given the technological advancement & flexibility of web platforms available in making a business stand out, KDA leveraged the emerging technologies & best techniques in the industry to deliver an experience that is truly international.
04–
Responsive website designs that respond to the users devices, platforms and screen sizes helping businesses increase their revenue.