02–
Proacct
Professional Accountant referred as ProAcct.In was started in year 2012 as a provider of accounting services. What started as simple book-keeping practice quickly transformed into a full fledge financial and accounting solution provider, providing end to end services from book-keeping, voucher verification, filing of monthly or quarterly returns, ministry compliances, MIS, liaising with auditors during the course of audit and also playing the role of a virtual CFO.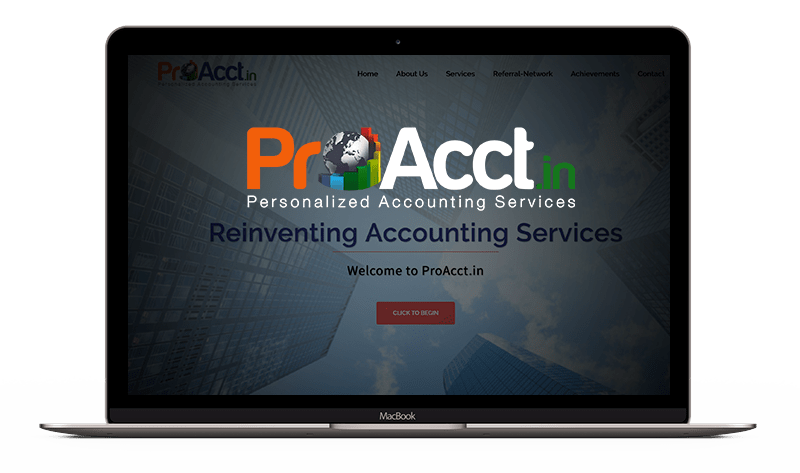 03–
Project Scope
KDA came on board providing tools to deliver better customer service & enhance the startup .
Throughout the project course , our aim was to develop an easy to manage system,  so that client can stay focused on business goals.
04–
Responsive website designs that respond to the users devices, platforms and screen sizes helping businesses increase their revenue.