Print Media
From the drawing board to full-service execution,
we deliver creative ideas that stand out,
inspire and influence.
Today newsletters, marketing collaterals, corporate brochures and annual reports are the most popular methods among advertisers and companies alike, to reach out to the audience.
We provide solutions to address your business and marketing needs. Trust us to make your business look professional through creative expertise and quality printed materials.
ANNUAL REPORTS
Make good first impression and a right overall impression by presenting an elite, professional report to your stakeholders and to the media.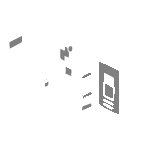 CORPORATE BROCHURES
A well conceptualized and designed brochure exhibits the quality of your services and products.
MARKETING COLLATERAL
We develop all marketing material needed to establish and develop your business.
NEWSLETTERS
A well designed newsletter makes an effective marketing tool to promote your products and services. Create awareness in an eye catching and impactful way